Gut Gro

ß

Voigtshagen
Graf Maximilian von Nesselrode and Axel Böttcher
Located seven kilometres from the Baltic Sea where the maritime climate and terminal moraine landscape meet, Gut Groß Voigtshagen has ideal arable conditions that have been prized by farmers for centuries. The earliest mention of the farm can be found in the Ratzeburg tithe register from the year 1230. It would later fall into state ownership, then become privatized after 1989. Today, the farm is owned by Count von Nesselrode who took over in 2001 and has since managed the farm with support from Farm Leader Axel Böttcher and his team of employees.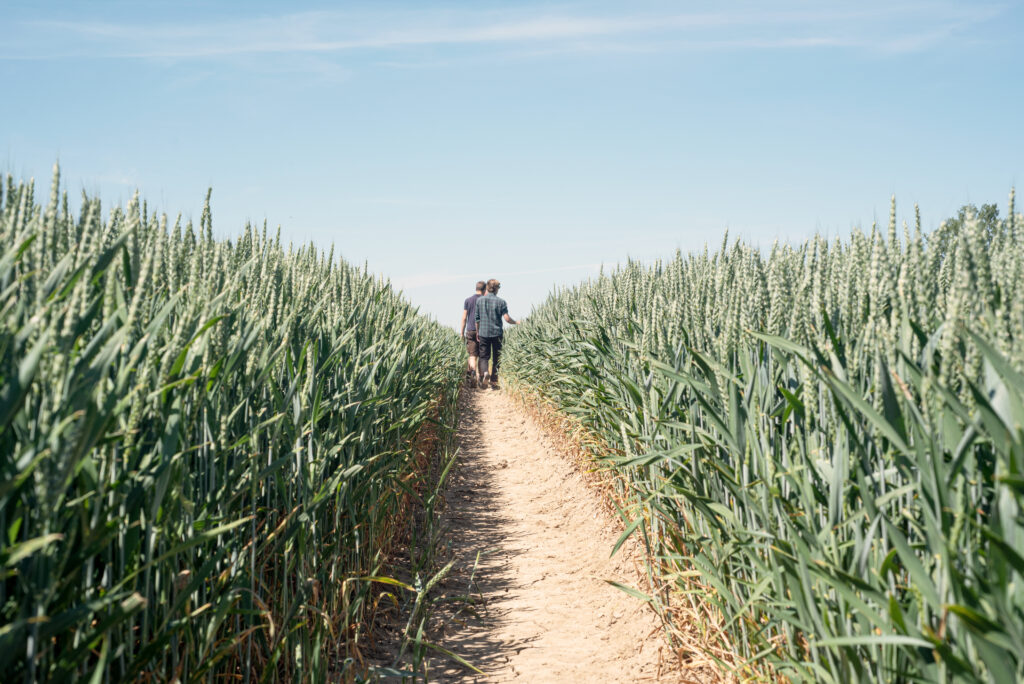 Consideration for the natural surroundings has been built into the operational model since the start
"We farm with great care and thrift in the use of our resources," says the Farm Leader Axel. "Our guiding principle could be 'Ecology is long-term economy,'" he adds.
The farmers have implemented a number of measures to prevent nutrient runoff from their fields, including establishing 20 metre wide buffer strips along all watercourses and field troughs, and planting catch crops. They also take care to apply fertilizer as precisely as possible. A task that can be especially tricky given the changeable weather patterns of the region.
"We farmers always have to make our decisions based on the short and medium-term weather patterns," says Axel. "The more accurate the forecasts, the lower the risk of misapplication."
"We have to learn very quickly and adapt our practices, varieties, and crop rotations," he continues. "If you move to the lower limit with fertilization, then you already risk not only the yield but also the baking quality of the wheat, for example, which logically has an impact on the revenue and thus the company profit. One moves on a narrow path because economic success is also an important aspect of sustainability. The value added in agriculture is not very high, so there is not much room for error."